The last time England won a Test series in Sri Lanka, the country was still ravaged by a civil war that lasted 25 years, caused over 100,000 deaths and nearly one million islanders to be displaced.
And this week the tourists got a reminder of how much works there still is to do in repairing the damage of that bloody conflict.
England's Test players arrived on the island at the beginning of this month amid a backdrop of political uncertainty as the president, Maithripala Sirisena, unconstitutionally ousted the prime minister and replaced him with his predecessor, Mahinda Rajapaksa.
Rajapaksa is best-known as the prime minister when the civil war ended but has also been accused of war crimes in the closing stages of the conflict. His name still adorned the pavilion at Galle, where England won the first Test and posters on the streets in Pallekele, where England won the second Test professed their support for the 'strong man' leader.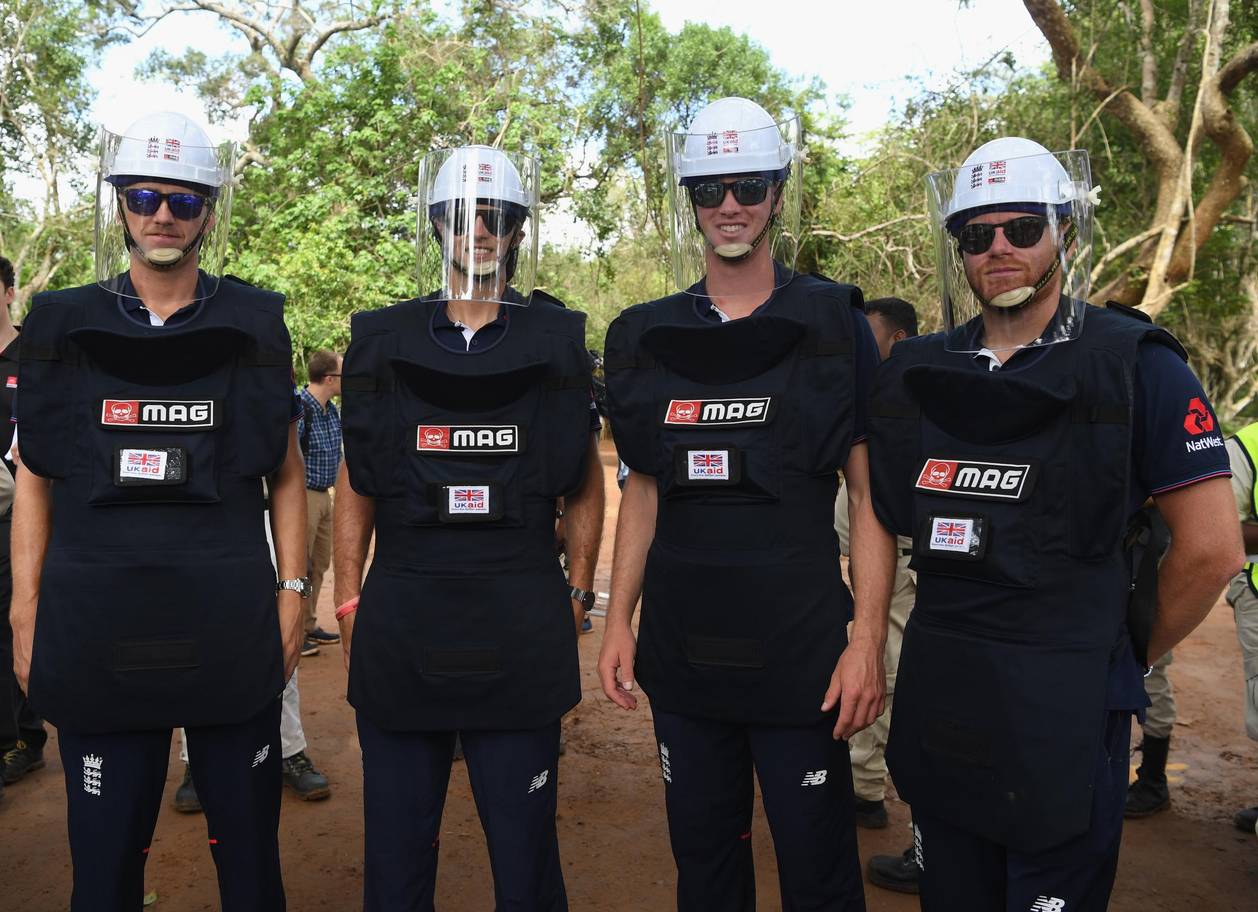 Olly Stone, Joe Root, Keaton Jennings and Jonny Bairstow visited Periyamadu. Getty
A day after that Pallekele victory, some England cricketers went to the north of the island to witness the damage the civil war is still wreaking on some communities.
Captain Joe Root, Keaton Jennings, Jonny Bairstow and Olly Stone travelled to the village of Periyamadu where a charity, the Mines Advisory Group, is still working to clear the landmines left behind during the war that ended in 2009.
The players watched on as specialist minesweepers painstakingly worked to find and remove explosive devices left behind, with the target of clearing the area by 2020.
"The scale of it really is amazing," said Bairstow. "To be able to come up here and learn about a country's history, with the war and how they've tried to get people back together, this is a massive project.
"They seem to be doing a great job. The intricacies of de-mining must be so nerve-wracking. Knowing that if you place one finger wrong that could be it."
England's players are used to dressing in protective gear but for this test they were given heavy-duty flak jackets, helmets and faceguards as they were taught about the damage residual minefields continue to cause, even years after the conflict has ended.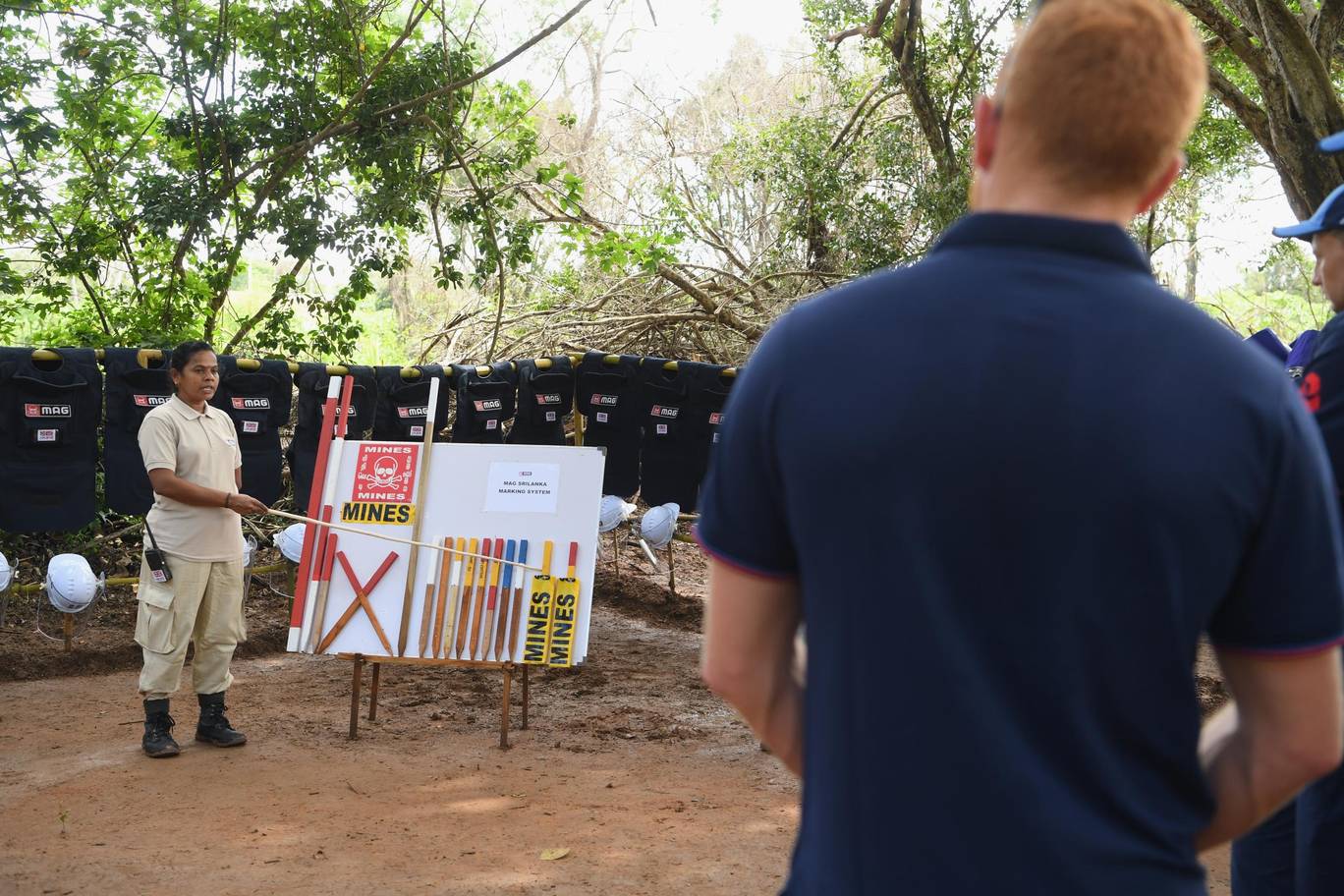 England players learned about how charities locate and remove landmine. Getty