A blood donation drive will be held this Saturday (27), from 9.00 am to 3.00 pm at the Dharma Shastrodaya Piriven Viharaya in Piliyandala.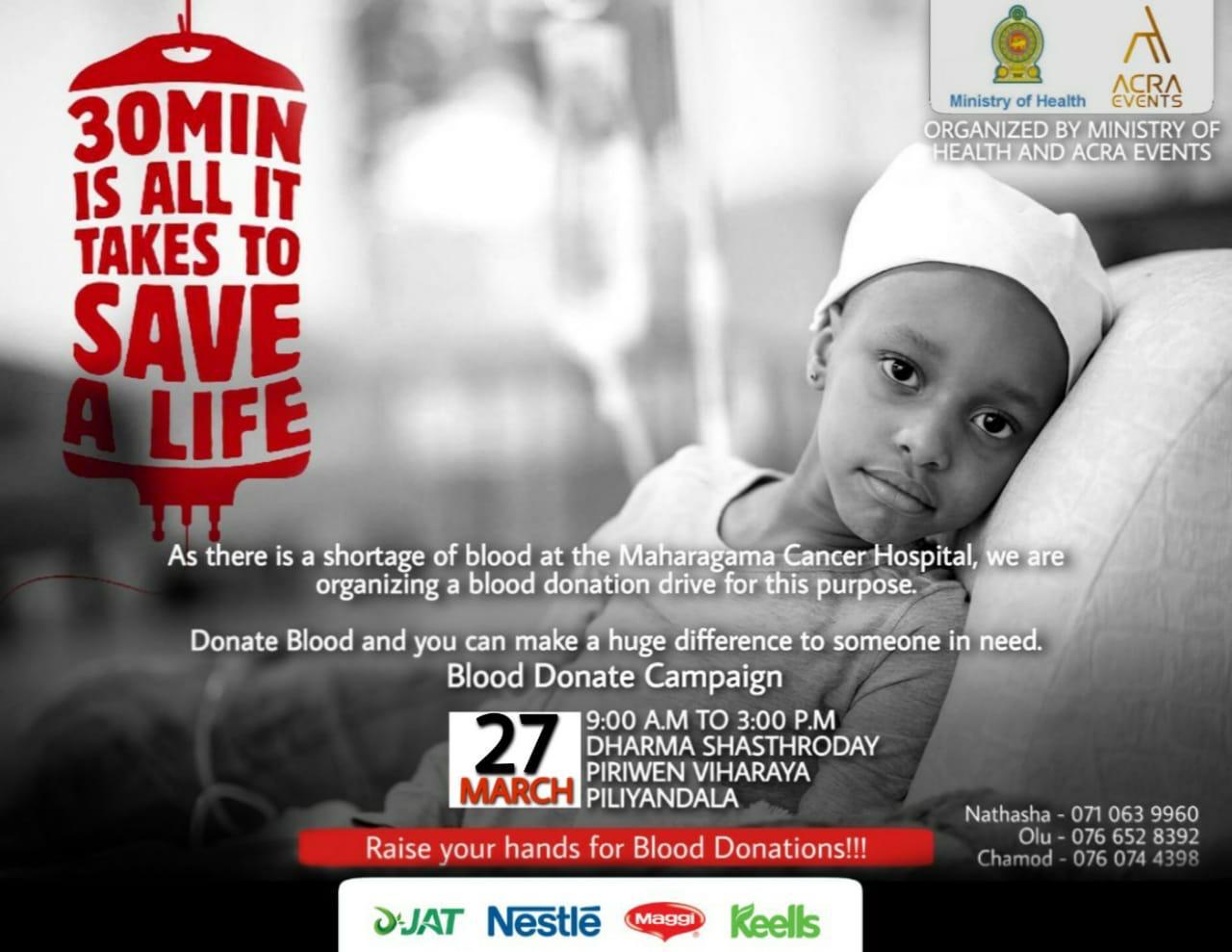 A joint initiative by Arca Events and the Ministry of Health, the general public is invited to donate blood and make a huge difference to someone in need.
"Join us in our initiative as we strive to change the ending to someone's story. The idea is not to live forever but maybe to help another live a little golden survival liquid. Nothing is a more precious gift than giving your life to someone in liquid form," an organiser of the event said to VENIN Media.
The tiny drop of blood you donate is a great hope for cancer patients who are fighting for life and death. The 'VENIN Media Group' invites you to join them and spend half an hour a day for this noble cause.