The one-year debt moratorium announced by the government for the small and medium-sized enterprises (SMEs) is credit negative for the Sri Lankan banks and sovereign as it would undermine the banks' asset quality and may not support the country's overall economic growth, Moody's rating agency warned.
"The debt moratorium is credit negative for Sri Lankan banks and the sovereign because it risks increasing SMEs' risk appetite and relaxing their attitude toward debt repayments, " the rating agency said in a research note.
This in turn will undermine banks' asset quality and constrain the sovereign's credit profile.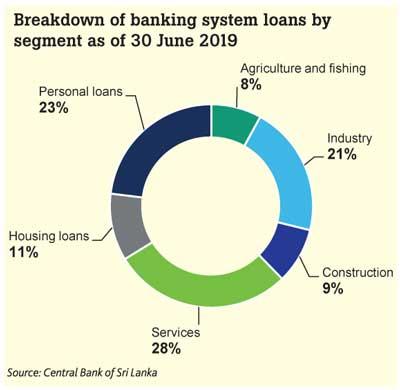 SME activities made up for about half of Sri Lanka's gross domestic product and employment.
"However, similar to our expectation on any macroeconomic benefits from the tax cuts announced for businesses and households, they are similarly unlikely to lead to significant and sustained acceleration in economic activity," the agency said.
Moody's noted that the scope of this debt moratorium is much wider than last year's moratorium for the tourism sector, given that the SME loans constitute a significant part of the banking system's gross loans.
Moody's said among the Sri Lankan banks it rates, Hatton National Bank and Sampath Bank would be the most affected, given that SME banking is one of their core businesses. Bank of Ceylon (BOC) will be the least affected because its loan book is largely exposed to state-owned enterprises and large local corporates, the rating agency pointed out.
"The debt moratorium will help slow the banks' nonperforming loan formation this year, but we anticipate an increase in bad debts when the grace period ends, especially if the domestic economic conditions remain weak," Moody's said.