It is my privilege to send my fondest wishes to Krishantha Prasad Cooray on this occasion of celebrating his birthday.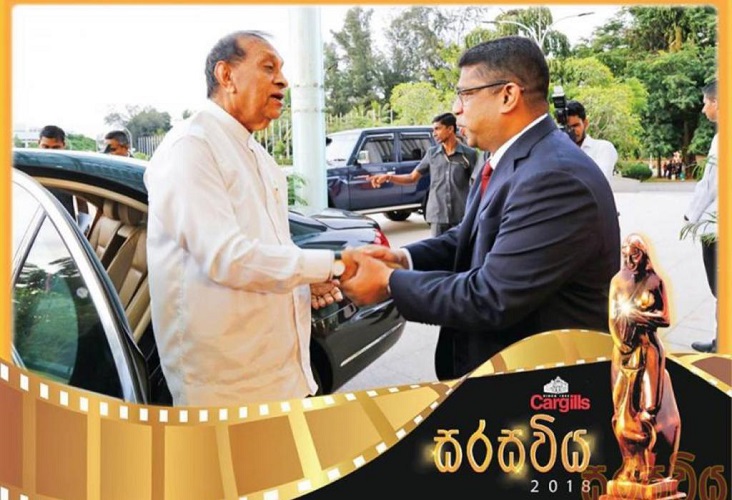 ANCL Chairman Krishantha Cooray greeting Speaker Karu Jayasuriya at the 34th Sarasaviya Film Awards in 2018.
To those who are unfamiliar with the background of one of my oldest and dearest friends, Krishantha is the kind of business leader and political visionary that even a very fortunate country will only see once in a generation.

Through the many years I have known him, I have found Krishantha to be, to borrow the words of 19th century journalist Carl Schurz, "one of those spirits who sometimes will go ahead of public opinion instead of tamely following in its footprints."
"Throughout his career, Krishantha has built new businesses from the ground, and has taken existing great companies to new heights of prosperity and stability."
As an independent non-executive director of DFCC, Krishantha applied his unique expertise in mass communications to the banking sector.

As Chairman of the Colombo Hilton, he kept Sri Lanka's oldest five-star hotel profitable against the odds even through renovations and the collapse of tourism following the dreadful attacks of April 21st, 2019.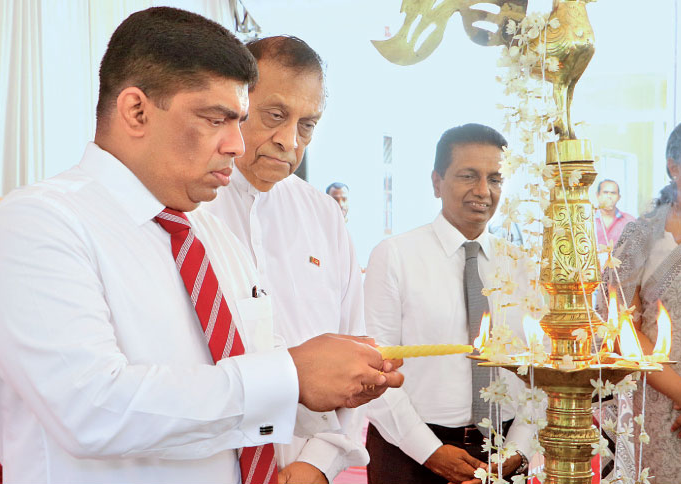 ANCL Chairman Krishantha Cooray lights the oil lamp while Speaker Karu Jayasuriya looks on at the 75th death anniversary commemoration of late Sir D. B. Jayatilaka held at the Public Trustee's Department in 2019.
He was the founding CEO of The Nation and Rivira newspapers, both of which quickly grew a strong base of dedicated readers in Sri Lanka and around the world, both in print and on the internet. As Chairman of Lake House, he started the Resa newspaper, which saw similar success.

Conscious of the precarious state of the Print media industry, Krishantha helped Lake House to leverage its real estate assets into profitable lease agreements, keeping the company financially sound for years to come.

It is a sad truth that working in journalism in Sri Lanka is not without danger.
"Whenever Krishantha's colleagues have been in peril, he has never hesitated to put his own life in harm's way to ensure their safety, from the 2008 abduction of Keith Noyahr to the 2009 assault on Upali Tennakoon."

As many past Presidents, Prime Ministers, senior civil servants and other officials can attest, there has been no crisis faced by our democracy in the past decade that Krishantha was not instrumental in resolving, with his unique combination of ingenuity, passion, associations and sheer force of determination.

At different times, both Krishantha and I have found our lives imperiled by standing up for what we believed in.

It was my privilege to stand by him whenever he was in danger, just as he has done for me in my darkest hours. When I was overcome by dread, by the cruelty of a pain and loss that is beyond comprehension, Krishantha dropped everything and flew across oceans to be by my side.

As I learned in my darkest hour, there is no better friend one could ever have than Krishantha Cooray.


Karu Jayasuriya
Former Speaker